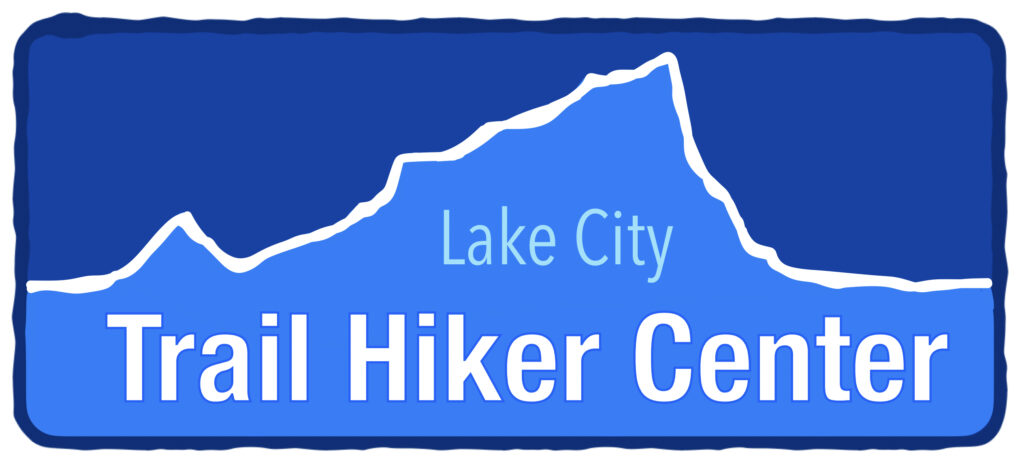 Hey CT and CDT hikers and friends,
My name is Jason Santos and I'm the pastor at Community Presbyterian Church. I'm excited to announce that we've officially opening the Lake City Trail Hiker Center as of Wednesday, June 1st.
I'll be updating this page as the summer unfolds, but for now, here's the stuff you need to know to get the most out of the Lake City Hiker Center.
Address: 418 Silver Street, Lake City, Colorado, 81235
Coordinates: 38.0308126, -107.3157325
Contact: Rev. Dr. Jason Brian Santos (pastor at Community Presbyterian Church) Email–lakecityjason@gmail.com or text–206-962-9886
Days of operation: Monday through Friday from June 1 to September 30 (subject to change, please see website for more details
Hours of operation: Monday through Friday 9am to 11am, and 2pm to 5pm (if you need assistance after hours please text–206-962-9886). Outdoor seating, free wi-fi, and water bottle filling station are available 24/7.
Amenities offered:
+Free high speed wi-fi (SSID: Annex, PW: 418silver)
+24/7 Outdoor seating and indoor seating during open hours
+Outdoor water refilling/hand washing station
+Free tea and espresso bar, snack bins (with lots of travel bars and snacks)
+Unisex toilet (no shower available)
+Communications board with local accommodations and offerings
+Hiker box (for giving and receiving and passing on)
+Public computer/printing services available (please contact Jason about printing)
+Sunday Shuttle from Spring Creek Pass at 4:00pm (only available from 7/10-8/28).
Community Hiker Meal: Every Sunday from July 10th to August 28th, the Lake City churches will host a community trail hiker meal from 6pm until 8pm at the Presbyterian Annex located at 418 Silver Street in Lake City. The meal is 100% free (and we don't accept donations from hikers who are actively on the CDT or the Colorado Trail.
Additional information: AA meets at the Trail Hiker Center on Tuesdays, Thursdays, and Saturdays from 12:00pm to 1:00pm. All are welcome.
We also have several opportunities for hikers to participate in art installation projects developing throughout the summer. And, we have a sticker bench on which hikers are encouraged to place a sticker from their home town.