Hey Everyone!
I hope this post finds you all well and in good spirits. I can't believe we're almost to the end of August. Without a doubt things are starting to slow down. Several of our summer activities and gathers are coming to end this week, so make sure you check out the announcements.
Last week, we were blessed to be able to gather with Grace Fellowship for our annual Gold Hill Sunday. It was a wonderful service and we are very grateful for John Bonner and company for serving our communities with incredible breakfast burritos.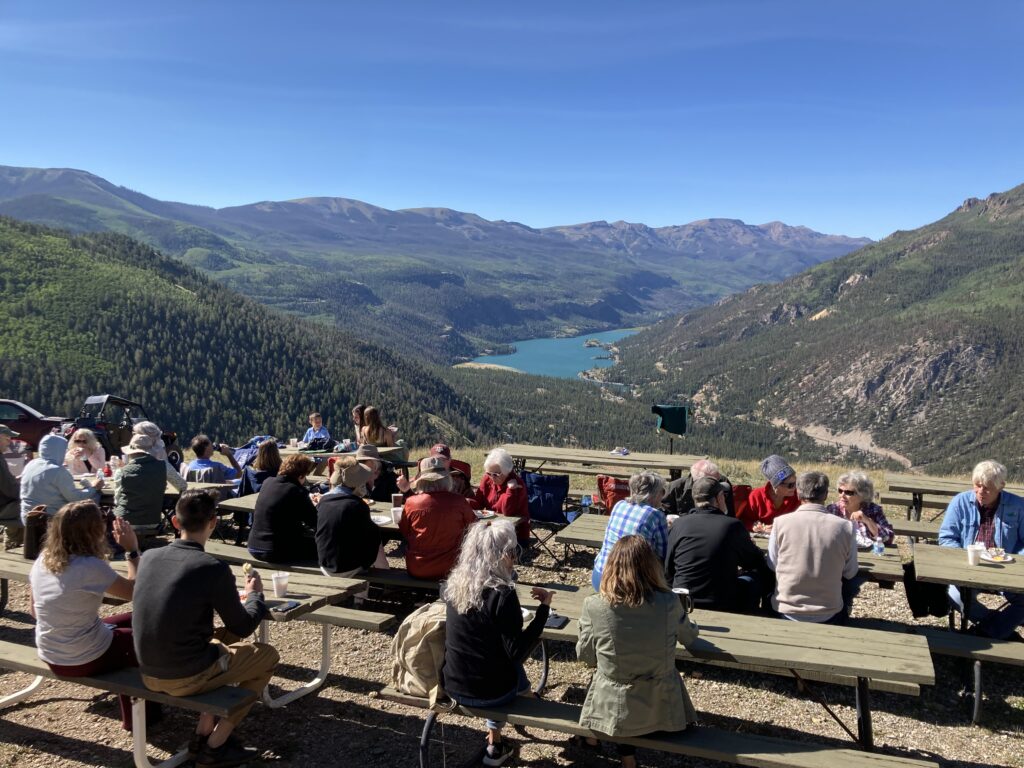 This Sunday, August 29th we'll gather in the CPC sanctuary and on Zoom. The preaching text is from Deuteronomy 4:1-2, 6-9. You can find that passage and the other lectionary texts here.
Here are your announcements for the week ahead:
Trail Hiker Meal
Sunday, August 29th is our LAST Trail Hiker Meal of the summer. Join the churches of Lake City in welcoming the hikers from 6-8pm in the Annex for dinner in the theme of "Greek-fest." If you're planning on joining us, please bring a side (for 6-8 people) to share.
Games Up Here
On Monday, August 30th from 7:00-8:00pm, we're playing a new "flip-and-write" game called Super Mega Lucky Game and then we'll open up the game library! Join us at the Annex and on Zoom by request: 206-962-9886.
Summer Book Club
The CPC Summer Book Club finish off the last chapter from Living Faithfully in a Fragmented World this Tuesday, August 31st from 4:00 to 5:00pm in the Annex.
Bible Study
Join us for our weekly Bible Study as we explore the Acts of the Apostles. We're meeting at our usual time on Wednesday, September 1st from 5:00-6:30pm. The Zoom link and YouTube link (for past weeks) are on our website.
Men's Prayer Breakfast
Gather with the men of Lake City this Thursday, September 2nd at 7:00am MST in the Baptist Fellowship Hall for the Men's Prayer Breakfast.
CPC Database
As we move into the autumn we're going to make sure everyone's information is correct in our current CPC database. Please follow the link included in this week's email to double check your information.
And here are your links for the week:
Sunday Worship Service:
https://us02web.zoom.us/j/88489308747
Monday Games Up Here:
https://us02web.zoom.us/j/89254064116
Tuesday CPC Summer Book Club
https://us02web.zoom.us/j/84811454461
Wednesday Bible Study:
https://us02web.zoom.us/j/83431443393