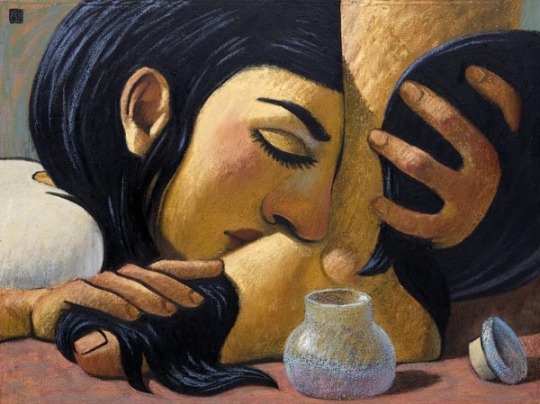 Hey CPC and friends,
I can't believe it's already the Fifth Sunday of Lent, which means holy week and Easter are just around the corner. Time sure does fly here in the mountains. There is a lot going on this week, so make sure you read through the announcements carefully.
This Sunday, we'll be celebrating the Eucharist in the service so if you're joining us online, make sure you have your communion elements with you. This week's preaching text comes from the New Testament reading found in John 12:1-8. You can read it and the other lectionary texts for this week here.
This week is also our first-Sunday-of-the-month POTLUCK! So don't forget to make your favorite potluck dish for Sunday and then join us after the Sunday worship service for a time of fellowship and good food.
Games Up Here
Monday night games are happening this week! Join us Monday night, April 4th at the Annex at 7:00pm for tabletop games. If you'd like to join us via Zoom, text or email Jason.
April Session Meeting
This week, the CPC elders will meet in Darley Hall at 10:00am on Wednesday, April 6th. 
Mid-Week Prayers
Join us this coming Wednesday, April 6th for our Lenten mid-week. Every Wednesday during Lent, all are invited to participate in a 25-30 minute time of prayer using the Taizé chants. The service will be in the sanctuary and will begin promptly at 12:00pm (Noon). 
Wednesday Bible Study
Join us on Zoom this Wednesday, April 6th from 5:00-6:30pm as we take a second look at the book of Revelation. The Zoom link can be found on our website and in Jason's weekly email.
Men's Prayer Breakfast
Join the men of Lake City this Thursday, April 7th at 7:00am for good food, prayer, and Bible study.
Liturgical Scarf Dying
Come dye a Lenten scarf this Thursday, April 7th, from 9:00am to 11:00am at the Annex. No appointment necessary.
And, here are your links for the week
Sunday Worship Service:
https://us02web.zoom.us/j/88489308747
Monday Games Up Here: (by request: 206-962-9886)
https://us02web.zoom.us/j/89254064116
Wednesday Bible Study:
https://us02web.zoom.us/j/83431443393