Hey Everyone!
I hope you're all well and in good spirits. There are several different gatherings taking place this week and several regular gatherings cancelled, so please read over our weekly activities carefully.
This Sunday is Transfiguration Sunday, during which we will explore the Gospel of Mark's account of this extraordinary story in Jesus earthly work. If you'd like to read the preaching text, you can find it here, along with the other lectionary texts. This Sunday is also St. Valentine's Day. Look for the tiny blurb on this saint of the early church in the order of worship this week (scroll down for the Order of Worship link).
And, here are the rest of your weekly announcements:
Games Up Here
Join us ONLINE, Monday, February 15th from 7:00-8:30pm MST to play a special "roll and write" game called POTLUCK! designed by Jason. Everything you need to play is on the CPC website under the Games Up Here page.
Pancake Tuesday Extravaganza
Please note that the Creed Class is cancelled this week so that we can celebrate Shrove Tuesday. Jason will be hosting a Zoom Pancake Extravaganza this Tuesday, February 16th from 5:00pm to 6:00pm MST. Please check below for the Zoom link. And, we'd invite you to use the recipe below the Zoom links for this gathering. (Scroll down.)
Ash Wednesday
This year, we're hosting two Ash Wednesday services on Wednesday, February 17th at 12:00pm and 7:00pm–both in-person in the CPC sanctuary. The noon service will include Taizé chants. Both services will include the Imposition of Ashes. These services will NOT be broadcasted on Zoom.
Weekly Bible Study–Cancelled
Because of Ash Wednesday, our weekly Bible Study will NOT meet this week. Join us the following week on Wednesday, February 24th at our usual time, for an in-depth look at the book of Psalms.
Men's Prayer Breakfast
Join us this Thursday, February 18th at 7:00am MST in the Baptist Fellowship Hall.

And, here's your Zoom links for the week. 🙂
Sunday Worship Service:
https://us02web.zoom.us/j/88489308747
Monday Games Up Here:
https://us02web.zoom.us/j/89254064116
PANCAKE TUESDAY EXTRAVAGANZA!
https://us02web.zoom.us/j/87376792034
PANCAKE TUESDAY EXTRAVAGANZA!
Dubbed the "Best Buttermilk Pancakes Ever!" (by some children's book we have), this family favorite recipe has served us well for many Shrove Tuesdays over the years. This week, we're inviting you to use it (or your own recipe if you desire) as we gather on Tuesday for our first (and hopefully last) virtual Pancake Tuesday Extravaganza!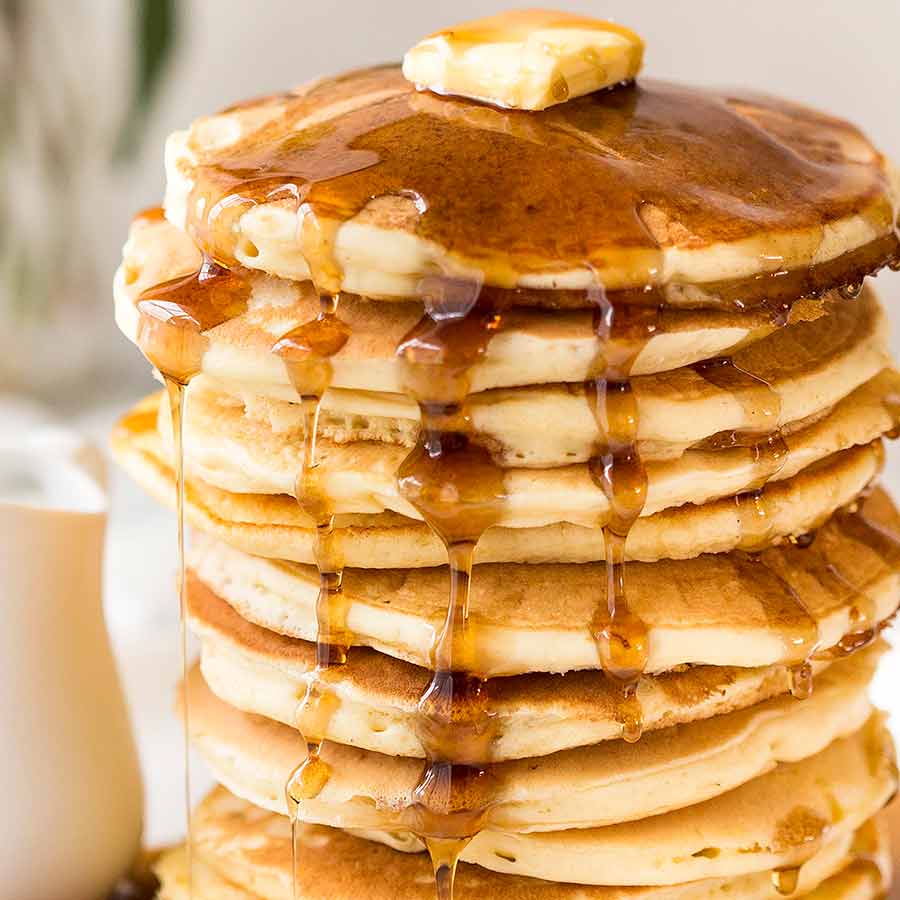 Best Buttermilk Pancakes Ever!
Ingredients
1 medium egg
1 1/4 cups of buttermilk*
2 tablespoons of oil
1 1/4 cups of flour
1 teaspoon of baking powder
1/2 teaspoon of baking soda
1/2 teaspoon of salt
1 tablespoon of honey (optional, other sweeteners can be substituted).
Instructions
In a medium bowl, using a fork, mix together flour, baking powder, baking soda, and salt.
In a small bowl, beat the egg into the buttermilk, oil, and honey.
Make a well in the dry ingredients and pour in the wet ingredients. Stir gently until just blended. The batter will be lumpy.
Heat a pan and cook in oil, butter, or bacon fat.
*If you don't have buttermilk, combine 1 tbsp of white vinegar or lemon juice with enough milk to make 1 cup. Let it sit for five minutes and voila! Buttermilk pancakes, here we come.