Hey Everyone,
It's truly hard to believe that this Sunday is the last hiker meal of the season. The summer has felt long, yet has whizzed by faster than expected. That said, we've still got a lot going on over the next few weeks, so if you're still in town, make sure you check out what's happening below.
For those interested in join us on Gold Hill tomorrow night, Saturday, August 26th, here's the scoop. Weather permitting, those wishing to caravan and carpool should meet at CPC at 4:30pm. If you've never been to Gold Hill, this is a good option. 🙂
The evening meals will kick-off at 5:00pm and continue until 5:45ish. We'll be a serving street style carnitas tacos and salsa and chips. The meal is provided by CPC and there's no need to bring anything unless you'd prefer to sit in your own folding chair or something to drink other than water. Please remember that there are no portable toilets at Gold Hill, so please utilized the church's facilities before coming up. After eating, we'll gather together to sings a few songs, I'll share a short meditation and we'll finish off the night praying for each other. The evening should be over around 6:30pm. If it's raining, check the church's website for an update.
This Sunday, August 27th we will continue on with our church history series as we explore one of the most influential periods for the foundation of evangelicalism–the eighteenth century. If you've journeyed with us thus far, you're not going to want to miss this Sunday.
Lastly, here's the skinning on our last hiker meal. I'll be making a huge pot of self-awarded winning chili. 🙂 We'd ask those of you participating to bring a side, salad, or dessert that might go well with a bowl of chili. And for those of you who are competitive and would like to challenge my self-awarded winning chili, bring it on. Put together a crock of your challenger chili and we'll have the hikers present on Sunday cast their votes for the best chili of 2023. If you're planning on joining in the chili cook-off, please arrive by 5:15pm on Sunday night.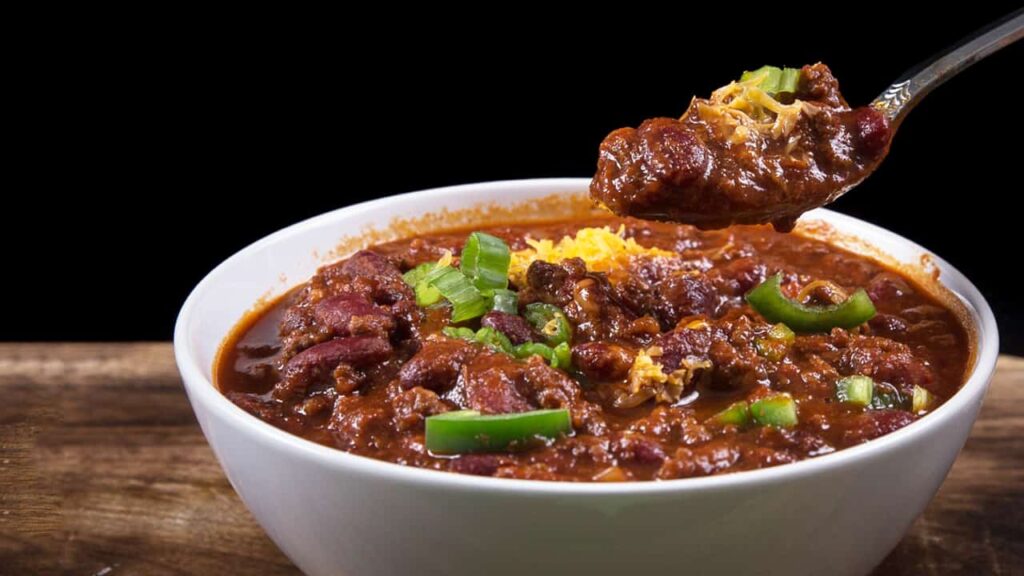 Well, that's it for this week, here are your Announcements for this Sunday:
Trail Hikers Meal
Join us tonight, Sunday, August 27th for our last Trail Hiker Meal of the summer. Like usual, the meal is in the Presbyterian Annex from 5:30pm until 7:30pm. 
This Sunday's theme is Chili Cookoff and CPC will be hosting this week and will be providing chili. If you're joining us, consider bringing chili toppings (the more unique the better), corn bread, salads, desserts, or really anything you want. And, if you're feeling competitive, bring a crock of your favorite family chili… challenge extended. 😉
Games Up Here
We are playing board games this Monday, August 28th from 7:00pm until 9:00pm in the Presbyterian Annex. 
Wednesday Bible Study 
Join us this Wednesday, August 30th from 5:00pm until 6:30pm in the Presbyterian Annex for our tenth session on world religion. This week we'll continue on with our exploration of Mormonism by watching the South Park episode and having a Q&A with two special guests.
Here are your links for the week ahead:
Summer Community Worship Service:
https://us02web.zoom.us/j/88489308747?pwd=RHVFY1BybkU0a1RXZE9GRlBZWWpNUT09
Wednesday Bible Study
https://us02web.zoom.us/j/83431443393?pwd=NEFpYVlSNVloSkdCNGExU2kxMUNtQT09