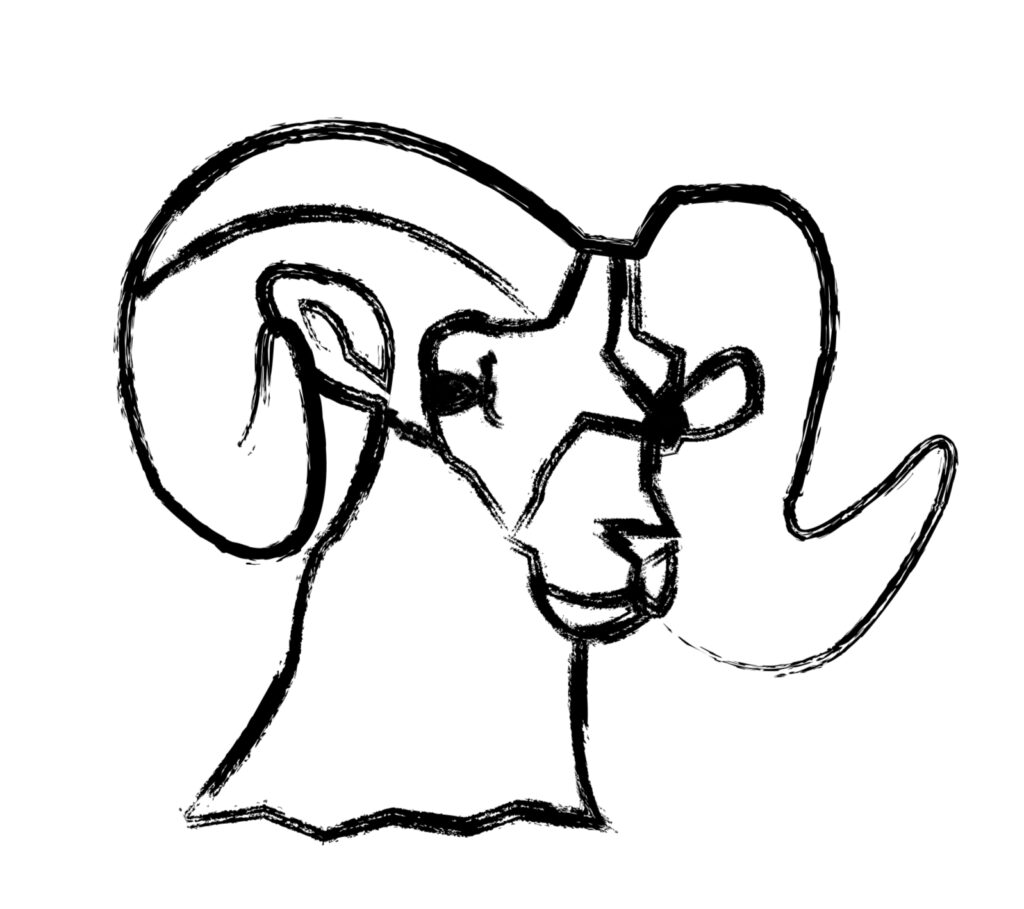 Genesis 22
After these things God tested Abraham. He said to him, "Abraham!" And he said, "Here I am."
He said, "Take your son, your only son Isaac, whom you love, and go to the land of Moriah, and offer him there as a burnt offering on one of the mountains that I shall show you." So Abraham rose early in the morning, saddled his donkey, and took two of his young men with him, and his son Isaac; he cut the wood for the burnt offering, and set out and went to the place in the distance that God had shown him.
On the third day Abraham looked up and saw the place far away. Then Abraham said to his young men, "Stay here with the donkey; the boy and I will go over there; we will worship, and then we will come back to you." Abraham took the wood of the burnt offering and laid it on his son Isaac, and he himself carried the fire and the knife. So the two of them walked on together. Isaac said to his father Abraham, "Father!" And he said, "Here I am, my son." He said, "The fire and the wood are here, but where is the lamb for a burnt offering?"
Abraham said, "God himself will provide the lamb for a burnt offering, my son." So the two of them walked on together. When they came to the place that God had shown him, Abraham built an altar there and laid the wood in order. He bound his son Isaac, and laid him on the altar, on top of the wood. Then Abraham reached out his hand and took the knife to kill his son. But the angel of the Lord called to him from heaven, and said, "Abraham, Abraham!" And he said, "Here I am." He said, "Do not lay your hand on the boy or do anything to him; for now I know that you fear God, since you have not withheld your son, your only son, from me." And Abraham looked up and saw a ram, caught in a thicket by its horns. Abraham went and took the ram and offered it up as a burnt offering instead of his son.
So Abraham called that place "The Lord will provide"; as it is said to this day, "On the mount of the Lord it shall be provided." The angel of the Lord called to Abraham a second time from heaven, and said, "By myself I have sworn, says the Lord: Because you have done this, and have not withheld your son, your only son, I will indeed bless you, and I will make your offspring as numerous as the stars of heaven and as the sand that is on the seashore. And your offspring shall possess the gate of their enemies, and by your offspring shall all the nations of the earth gain blessing for themselves, because you have obeyed my voice."
So Abraham returned to his young men, and they arose and went together to Beer-sheba; and Abraham lived at Beer-sheba. Now after these things it was told Abraham, "Milcah also has borne children, to your brother Nahor: Uz the firstborn, Buz his brother, Kemuel the father of Aram, Chesed, Hazo, Pildash, Jidlaph, and Bethuel." Bethuel became the father of Rebekah. These eight Milcah bore to Nahor, Abraham's brother. Moreover, his concubine, whose name was Reumah, bore Tebah, Gaham, Tahash, and Maacah.
Reflection
The story of Abraham's intent to sacrifice Isaac stands as one of the most difficult texts for me. I was taught growing up that it was a test from God to make sure that Abraham really loved God. As a child, I just accepted this as a part of Scripture and eventually understood it as a foreshadowing of our Heavenly Father's willingness to send his only son to be sacrificed for our sins. I didn't take issue with the narrative or what was implied by God's strange request. 
Then, during my high school years, I remember struggling a little with this passage. Why would God ask this of Abraham? Sure, we who know the end of the story accept the premise because it works out in the end–God stops the sacrifice, offers a ram in Isaac's place, and all is well. But my teenage brain still wrestled with the why question. Why would God ask Abraham to sacrifice his son, when God promised that the covenant would be fulfilled through this miracle child? As we saw in the last passage, Abraham offered Ishmael to God as a vessel through whom the covenant could be fulfilled. God rejected that offer and pressed further that God would give a child to Sarah in her advanced years. I can only imagine Abraham's confusion when God asks him to sacrifice Isaac. After all, child sacrifice was something that was common among the civilizations of the Ancient Near East. God had set Abraham apart and called upon him to live his life differently. A command that followed the foreign practices of other people groups, would have seemed completely out of left field.
For many years I dwelled on this perplexing story with a certain level of cognitive dissonance. It never added up for me. Then, during my time in seminary, my dentist and I were discussing this passage while I was in his chair (he was probably doing more of the talking). I shared my issues with it and he shared an alternative interpretation that helped shed light on what might have happened in that disturbing narrative. Eventually, he gave me an article that laid out a different perspective that has provided some level of resolve.
The Biblical scholar writing the article asserted that God might not have actually asked Abraham to sacrifice Isaac, but rather that the motivation for Abraham was culturally imposed. Other tribes and people groups in that region would have regularly participated in the practice of sacrifice which sometimes included children. In this schema, Abraham was not following an unimaginable request from God, but demonstrating his own lack of understanding of God's larger divine plan for the salvation of humanity. Due to the cultural norms that surrounded him, Abraham presumed God wanted Isaac as a sacrifice. God could have certainly still fulfilled the covenant promises of a name, land, and descendants without Isaac. The sacrifice of his miracle child was a suitable way to prove his love and commitment to God's plan.
As we know, Abraham was far from perfect. For example, instead of remaining where God called him to stay, he went to Egypt. Then, he offered his wife to the Pharaoh in exchange for safety. Abraham made some poor choices based on his own understanding of what God would want him to do. An understanding of this passage through the lens of Abraham's misappropriation has helped me to see the story in a new light. Instead of God asking something unthinkable from Abraham, God remained faithful to Abraham in spite of Abraham's misunderstanding. In the end, God once again demonstrated his faithfulness to his people and covenants despite the failures of humanity.