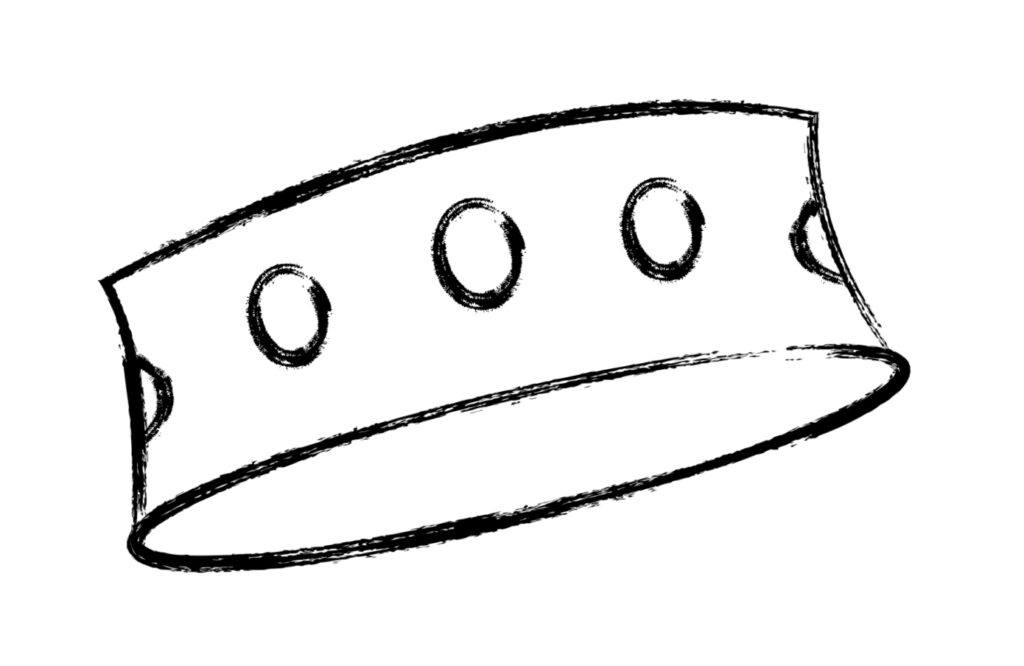 2 Samuel 7
Now when the king was settled in his house and the Lord had given him rest from all his enemies around him, the king said to the prophet Nathan, "See now, I am living in a house of cedar, but the ark of God stays in a tent." Nathan said to the king, "Go, do all that you have in mind, for the Lord is with you."
But that same night the word of the Lord came to Nathan, "Go and tell my servant David: Thus says the Lord: Are you the one to build me a house to live in? I have not lived in a house since the day I brought up the people of Israel from Egypt to this day, but I have been moving about in a tent and a tabernacle. Wherever I have moved about among all the people of Israel, did I ever speak a word with any of the tribal leaders of Israel, whom I commanded to shepherd my people Israel, saying, 'Why have you not built me a house of cedar?'
Now therefore thus you shall say to my servant David: Thus says the Lord of hosts: I took you from the pasture, from following the sheep to be prince over my people Israel, and I have been with you wherever you went and have cut off all your enemies from before you, and I will make for you a great name, like the name of the great ones of the earth. And I will appoint a place for my people Israel and will plant them, so that they may live in their own place and be disturbed no more, and evildoers shall afflict them no more, as formerly, from the time that I appointed judges over my people Israel, and I will give you rest from all your enemies.
Moreover, the Lord declares to you that the Lord will make you a house. When your days are fulfilled and you lie down with your ancestors, I will raise up your offspring after you, who shall come forth from your body, and I will establish his kingdom. He shall build a house for my name, and I will establish the throne of his kingdom forever. I will be a father to him, and he shall be a son to me. When he commits iniquity, I will punish him with a rod such as mortals use, with blows inflicted by human beings. But I will not take my steadfast love from him, as I took it from Saul, whom I put away from before you. Your house and your kingdom shall be made sure forever before me; your throne shall be established forever." In accordance with all these words and with all this vision, Nathan spoke to David.
Then King David went in and sat before the Lord and said, "Who am I, O Lord God, and what is my house, that you have brought me thus far? And yet this was a small thing in your eyes, O Lord God; you have spoken also of your servant's house into the distant future. May this be instruction for the people,O Lord God! And what more can David say to you? For you know your servant, O Lord God! Because of your promise and according to your own heart, you have wrought all this greatness so that your servant may know it. Therefore you are great, O Lord God, for there is no one like you, and there is no God besides you, according to all that we have heard with our ears. Who is like your people, like Israel? Is there another nation on earth whose God went to redeem it as a people and to make a name for himself, doing great and awesome things, driving out nations and their gods before your people, whom you redeemed for yourself from Egypt?
And you established your people Israel for yourself to be your people forever, and you, O Lord, became their God. And now, O Lord God, as for the word that you have spoken concerning your servant and concerning his house, confirm it forever; do as you have promised. Thus your name will be magnified forever in the saying, 'The Lord of hosts is God over Israel,' and the house of your servant David will be established before you. For you, O Lord of hosts, the God of Israel, have made this revelation to your servant, saying, 'I will build you a house'; therefore your servant has found courage to pray this prayer to you. And now, O Lord God, you are God, and your words are true, and you have promised this good thing to your servant; now, therefore, may it please you to bless the house of your servant so that it may continue forever before you, for you, O Lord God, have spoken, and with your blessing shall the house of your servant be blessed forever."
Reflection
We find an interesting exchange between God and David through the prophet Nathan in this passage from 2 Samuel. Notably, there are two theologically significant points that I'd like to highlight as we consider David's kingship and his role in Yahweh's plan for redemption. First, the text portrays David's earnest desire to build a temple for God. He recognizes that he, a human king, was living in a permanent abode, constructed and built to honor is kingship, but God only dwelled in the tent of the tabernacle. Recognizing that God has blessed him with so much, David desires to return the favor. At first, Nathan encourages David to go ahead with his plan, but then God steps in and tells Nathan that David isn't the servant that will construct him a dwelling place on this earth. 
Can you imagine that, David wanted to do something great for God and Yahweh was like, "Ehhh… maybe… but you're not going to be the one to build it." David had made a plan, but God had someone else in mind (David's son, Solomon). As I ponder this exchange, I can't help but question my own journey. Were there times that I wanted to do something I thought was good for God's kingdom, but God had other plans? I do recall times I thought a ministry opportunity sounded perfect, but doors mysteriously closed. Although things appeared perfect to me, God had other ideas. It's a great reminder that though we make plans (even in God's interest), it is God who orders our steps.
Second, one of the main reasons this passage is a part of our Jesse Tree devotions each year, is that it contains one of the most important covenants God made with Israel–the Davidic Covenant. When David voiced his desire to build God a temple, Yahweh said that He would establish a house for David as well. David's desire for an earthly temple would come to fruition (through his offspring), but God was going to establish David's kingdom forever. Then, the most incredible thing happened–God also promised that he'll never take his love away from this offspring and that the kingdom would remain "sure" before God until the end of the ages. What David wanted to establish in the material world, God was going to establish until eternity.
What a promise! God won't ever take his love away and he would establish David's kingdom until the end of the world. This Davidic Covenant is the last of the promises God made to Israel in terms of their earthly kingdom. Through the covenants, God established his people and promised to remain with them. He orders their lives with the Law, and despite their unfaithfulness, God still promised to faithfully care for them. His presence on earth would be established through the line of David, and God's steadfast love would remain with them forever.